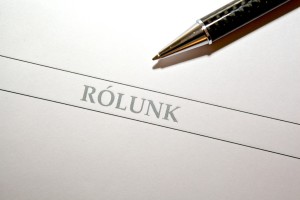 Made-to-measure suits, shirts, belts and ties from Italy. The Italian name AC su misura carries the brand name of the products we sell – i.e. Abiti & Camicie – as well as the most important attribute of the suits and shirts: the way they are made, i.e. to each client's measure (su misura). Our products are made entirely by hand, according to the customer's requests.
We have created our services in such a way as to provide the most comfortable way of shopping for our clients, meaning, among other things, that a single measure-taking is enough for such products as suits, for instance. In the case of further orders all that is necessary is to pick the fabric and model. Another convenient option is that our colleague, with sufficient experience to match the level of our service, visits our clients in their office or even in their home, presents the range of models and fabrics, performs the measure-taking, and provides advice on our garments.
The quality of the finished product is guaranteed by the workmanship of the carefully selected Italian workshops, by the excellent quality of the raw materials, as well as by the know-how and experience of the parties involved in the process.
We recommend the AC su misura products to those who:
appreciate the quick, time-saving way of shopping
desire top-quality garments
demand premium service
expect a broad and quality range of fabrics
For those clients who are demanding about their garments, like to dress in a varied way, have little time for shopping, and want good value for their money, AC su misura is the right choice.